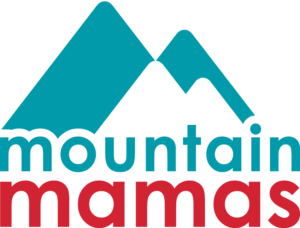 For Immediate Release October 26, 2022
For more information contact:
[DENVER, CO] – Today, the Environmental Protection Agency (EPA) announced the award of funding for four Colorado school districts to purchase electric school buses, including Big Sandy, Grand East, Primero Reorganized School District, and Sangre De Cristo. Read the EPA release here. Leaders of Colorado nonprofits advocating for clean air, environmental justice, a stable climate, children's health and for energy efficiency celebrated the announcement as a great start for a healthy transition:
"The air on a diesel school bus is up to 10 times more polluted than ambient air due to the emissions from the bus. As moms, we want our children to breathe clean, healthy air rather than be subjected to that kind of pollution every day. Diesel buses threaten the health of the children that ride the bus, the children on the playground playing next to idling buses, and the neighborhoods the buses drive through. Air pollution harms everyone's health but children are most susceptible to the damage it does. We are thrilled that the EPA is helping schools transition to clean, electric school buses so that we can protect Colorado's kids and we encourage every district to make the switch." Jen Clanahan, Colorado Mountain Mamas State Director
"We know that greenhouse gas emissions are contributing to climate change and poor air quality in the Denver metropolitan area as well as across other population centers of Colorado and the impacts are even more pronounced in our disproportionately impacted communities where black and brown people suffer more cases of respiratory disease than other communities," said Juan Roberto Madrid, GreenLatinos Colorado Clean Transportation and Energy Policy Advocate. "We are pleased that the EPA is helping schools in Colorado transition to electric school buses so that our children and our communities can breathe cleaner air."
"Electric school buses are healthier for our kids and drivers, cost less for school districts to maintain, and can make a big impact in improving our air quality. With the federal EPA Clean School Bus program combined with the new state funding, Colorado is poised to make significant progress in the transition to a 100% electric fleet over the next five years." – Alex Simon, CoPIRG
"Electric school buses save Colorado school districts money. Transitioning to electric buses lowers long-term maintenance costs, eliminates unpredictable fossil fuel costs, and reduces pollution. The EPA funding jumpstarts a sustainable and stable future for our students and communities. Every school district should pursue this funding." Nissa Erickson, Federal Funding Implementation Coordinator, Southwest Energy Efficiency Project
BACKGROUND
The Bipartisan Infrastructure Law included $5 billion to help school districts buy electric school buses. The law charged EPA with distributing the funds over 5 years. School districts submitted the first round of funding applications this August. EPA received so much interest in the grant program that the agency doubled the amount of funding to be distributed this year, to nearly $1 billion nationwide.
The initial round of funding prioritized low-income, rural and tribal school districts. However, all school districts are eligible for funding. EPA will be awarding more money in future years, including $1 billion anticipated for fiscal year 2023. All school districts, whether selected this round or not, should apply for future rounds of funding.
The federal funding complements $65 million in state funding for electric school buses that the Polis administration and state legislature set aside during the 2022 legislative session, as part of a larger clean air package. Additionally, Colorado electric utilities have or are launching programs to help school districts acquire buses and install the necessary charging infrastructure. (For example, see this bus rebate program and commercial charging infrastructure program by Xcel Colorado.)
About Mountain Mamas: Mountain Mamas envision a future with clean air and water for our families, climate justice for all communities, and protected public lands that allow our children to enjoy our outdoor quality of life for generations to come. www.mtnmamas.org