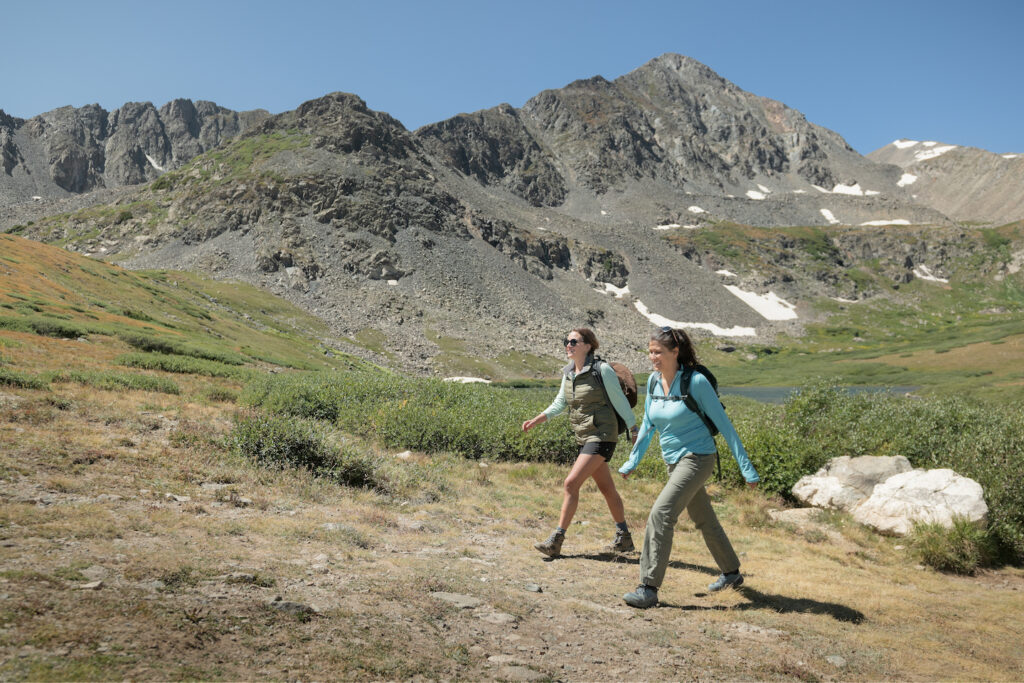 Hikers visit the proposed Tenmile Special Management Area in Colorado. (Mason Cummings/The Wilderness Society)
As a member of a group of mothers dedicated to leaving the world a healthier place than the one we inherited, I strongly advocate for the protection of public lands. These lands and the beauty and history they embody are not protected as they should be. We lose more and more of them every day. We only have one chance to designate these lands as the treasures they are, and that time is now.
As the Western United States grows, it is crucial that we preserve the character of our land that has drawn so many people to the region. It is therefore welcome news that President Joe Biden plans to be in Colorado soon to designate Camp Hale a national monument. Camp Hale and nearby Tenmile Range are significant Colorado landmarks that provide insight into the state's history. Their preservation is essential for both education and exploration.
Camp Hale and Tenmile Range provide opportunities for children to learn about our Colorado heritage and history by engaging with our open spaces first hand. They afford visitors a chance to live history and natural beauty in person, not just in the pages of a book.
Camp Hale was once used as training and drilling grounds for the United States Army; the outdoor space taught veterans mountain climbing, alpine and nordic skiing, and survival skills for the cold weather they would experience during World War II. In full operation, there were 15,000 members of the military housed at Camp Hale. Our kids are the future leaders of our state, and understanding our rich history is key to helping them succeed.
As parents, we need opportunities to connect our children with genuine outdoor experiences that are as meaningful as they are enjoyable.
Protecting Camp Hale and Tenmile Range will eliminate the risk of disturbing a beautiful and historic area and will preserve the wildlife that thrives there. As parents, we need opportunities to connect our children with genuine outdoor experiences that are as meaningful as they are enjoyable. Engaging with the lands at Camp Hale and Tenmile Range will give our kids the chance to get fresh air, exercise and even develop skills. Outdoor playtime is unstructured, which allows children to develop creativity, coordination, resilience and other executive functioning skills. Time spent outdoors is directly linked to improved mental health.
The outdoors and public lands such as Camp Hale and Tenmile Range are part of Colorado's way of life. I am just one of many nurturers and caretakers who rejoice in the news that Camp Hale will receive protected status.
We all thank Sen. Michael Bennet for working with the Biden administration to protect our public lands and to safeguard their future for our children and the generations to come.