President Biden visited Colorado yesterday and designated his FIRST National Monument, the Camp Hale – Continental Divide National Monument!
Presidents are given the power to create National Monuments under the Antiquities Act; in fact, it's become one of the most bipartisan traditions of the presidency and has been used over 150 times in the past 116 years. Want to learn more about the importance of National Monuments? Check out our run down of the history of Colorado's eight other Monuments here.
The new Camp Hale – Continental Divide National Monument comes after decades of local grassroots advocacy, and the leadership of Senator Bennet, Senator Hickenlooper, Congressman Neguse, and Governor Polis, to protect this unique area. Everyone from local business owners to outdoor recreationists to historians to families has pitched in to advocate for the protection of this area for generations to come.
Originally under the stewardship of the Núu-agha-tʉvʉ-pʉ̱ (Ute), Camp Hale was later used to train soldiers for winter warfare during World War II. The ski-mountaineering training ended up becoming the foundation to Colorado's winter recreation industry. Although this military history highlights the ongoing complications and pain of segregation (all military branches were segregated at the time Camp Hale was in use and it was no different – only white, male soldiers were trained there), over the years it and the Tenmile Range have opened up to become home to some of the most accessible and family-friendly trails among the Central Mountains. Our partner, the Continental Divide Trail Coalition has also worked hard to make the CDT, now with 20+ miles protected thanks to this designation, and its day-hikes some of the most inclusive trails in the country (read their statement here). In fact, the most hiked 14er in the country, Quandary Peak, is part of this new National Monument!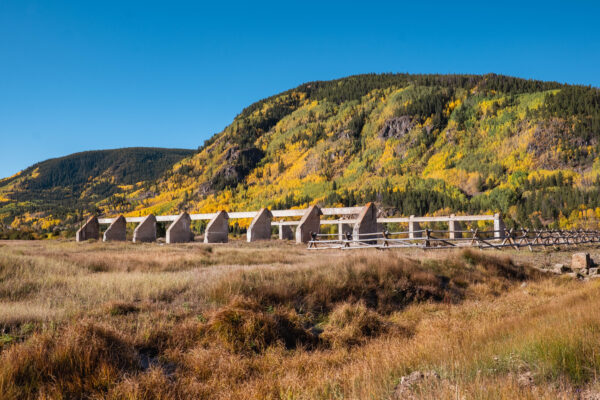 This region has something to offer for everyone and its designation as a National Monument will only continue to make it more accessible to more families while protecting its unique rivers, valleys, habitats, and history for generations to come.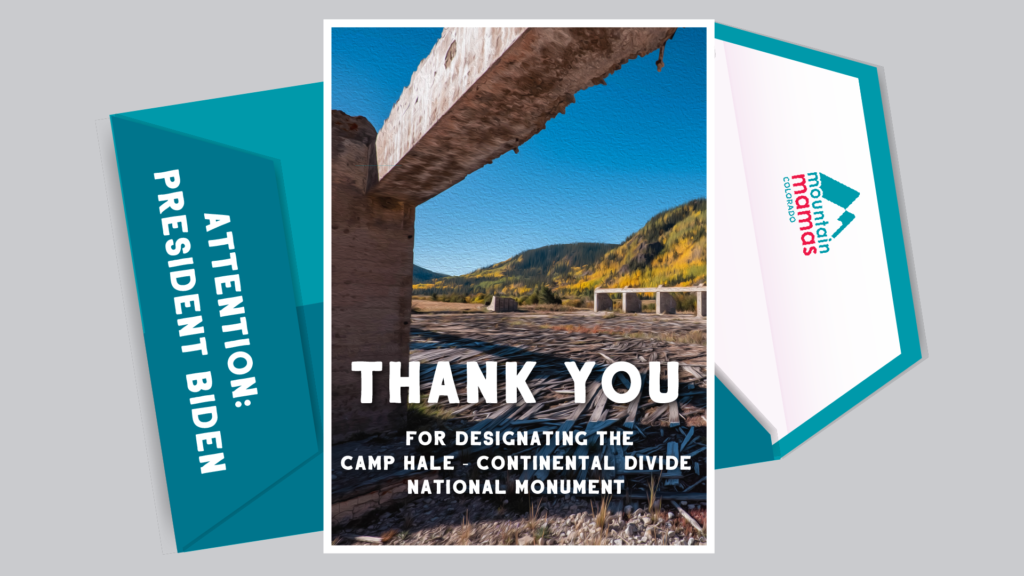 Over the past several years, we have asked you to email President Biden, sign our petitions to him, and share our posts encouraging his administration to protect the places where Colorado families recreate and use his power under the Antiquities Act to designate a National Monument. He listened! In true mama fashion, it's time to send him a thank you note. We've done the hard part for you – all you have to do is add your name to be a part of this historic moment!
Sign our card to President Biden, Senator Bennet, Senator Hickenlooper, Congressman Neguse, and Governor Polis today – let them know that Mamas are watching and we want to see more lands protected for generations to come!

Thanks for taking action and being a part of making America's newest National Monument a reality – we hope you're finding a way to celebrate with your family and friends!