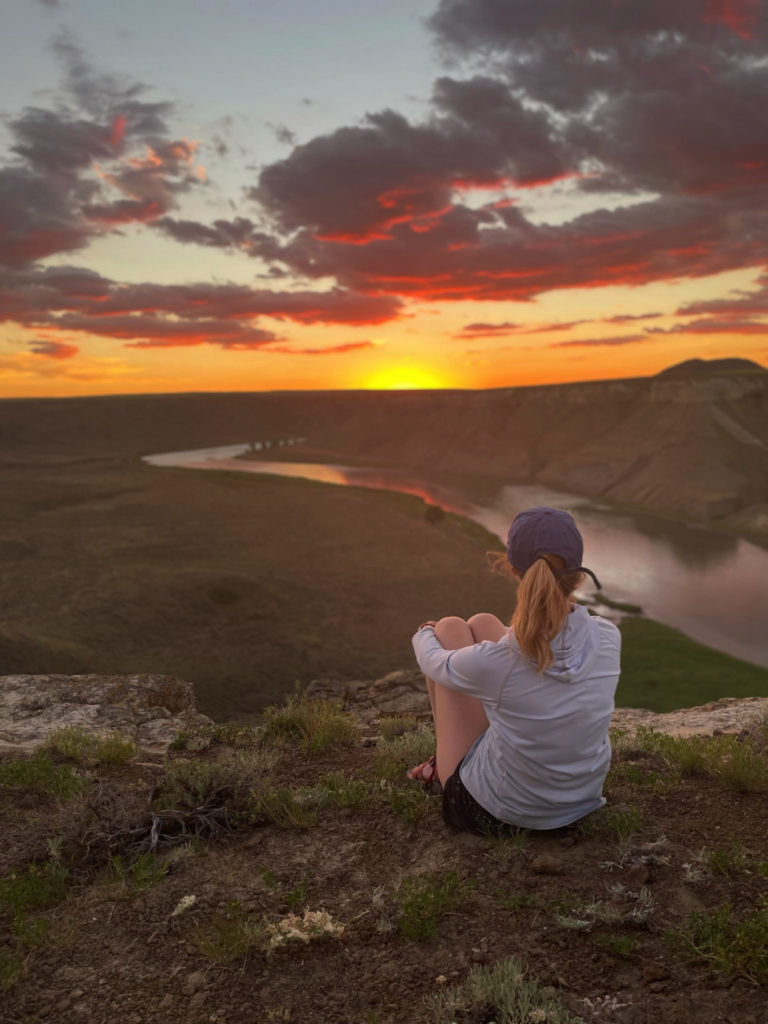 Photo credits:
#1-3: Colleen Martin
#4: Upper Missouri River Canoe Guides
UPPER MISSOURI RIVER BREAKS NATIONAL MONUMENT
The Upper Missouri River Breaks National Monument provides 149 miles of spectacular exploration by river, hiking, hunting and driving. A favorite for Montana families, the epic canoe trip is a bucket list adventure for many. Beyond the national monument, "The Breaks" also include six wilderness study areas, segments of the Lewis and Clark National Historic Trail and the Nez Perce National Historic Trail. All of the lands still remain much as they were when Lewis and Clark traveled through over 200 years ago.
Don't Miss…
The White Cliffs! This most enchanting and impressive geological feature was described by Meriwether Lewis as: "The bluffs of the river rise to the hight of from 2 to 300 feet and in most places nearly perpendicular;" and added "so perfect indeed are those walls that I should have thought that nature had attempted here to rival the human art of masonry." We agree.
Stay + Explore…
Public access to "The Breaks" is remote and limited, which makes it such a treasure to our national public lands landscape. A 3-6 day canoe trip is the ideal exploration. Choose a DIY or outfitted experience and prepare for quiet, scenic, and leisurely river days followed by magical campfires that glimmer against the vast Big Sky.