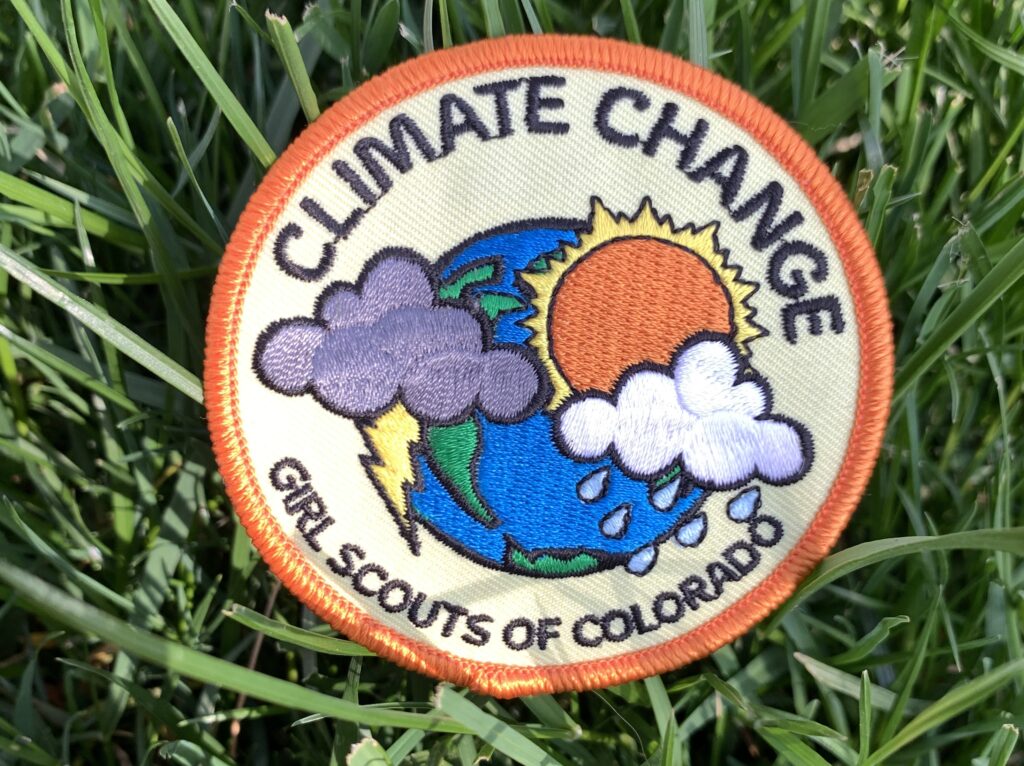 The Girl Scouts of Colorado and Colorado Mountain Mamas (formerly Colorado Moms Know Best) are excited to announce a new Girl Scout patch – The Climate Change patch.
Remember that little adrenaline rush you got when you earned a new Girl Scout patch? We think of these like diplomas that show the world what a girl has strived for, learned and accomplished. In fact, patches are sometimes even handed to recipients in a graduation-esque ceremony; and that's exactly what will happen in the Colorado Statehouse in April when the first group of girls will earn and receive their patch.
The Girl Scouts of Colorado and Colorado Mountain Mamas want the Climate Change patch to be a fun and engaging way for girls to learn more about climate change while building useful skills to last a lifetime. The current generation of children is the one that will bear the greatest burden of climate change and have the most to gain by preventing its impacts. Hopefully, Scouts will be motivated to take a leadership role on this vital issue and take part in improving their own future.
Many of us are noticing the effects of climate change around us. We're constantly setting new records for warmer temperatures and hearing about crazy changes in our seasons like January and February with no snow — in Chicago! We're seeing more devastating extreme weather events. The bad news is that human-made toxic pollutants are added to the atmosphere by burning dirty fossil fuels — creating these conditions.
But the good news? We have the power to change that.
Girls will calculate their own carbon footprint, understand the impacts of climate change at a local level, and be inspired to make a difference. They'll acquire skills to affect policy on other issues that interest them as well. They can learn how to research and present their findings. They'll also learn about how government works and how to make sure their voices can be heard on the key issues of their generation.
Girls earn the patch by finishing one age-appropriate activity in each of the three categories – Discover, Connect, Take Action. They can choose from things like researching clean energy jobs, examining climate change in their towns, and talking to decision makers.The Climate Change patch is now available.  Find out more details and read about the ways you can get the patch here. *NOTE* This work was originally done by Colorado Moms Know Best and will soon be rebranded to Colorado Mountain Mamas.