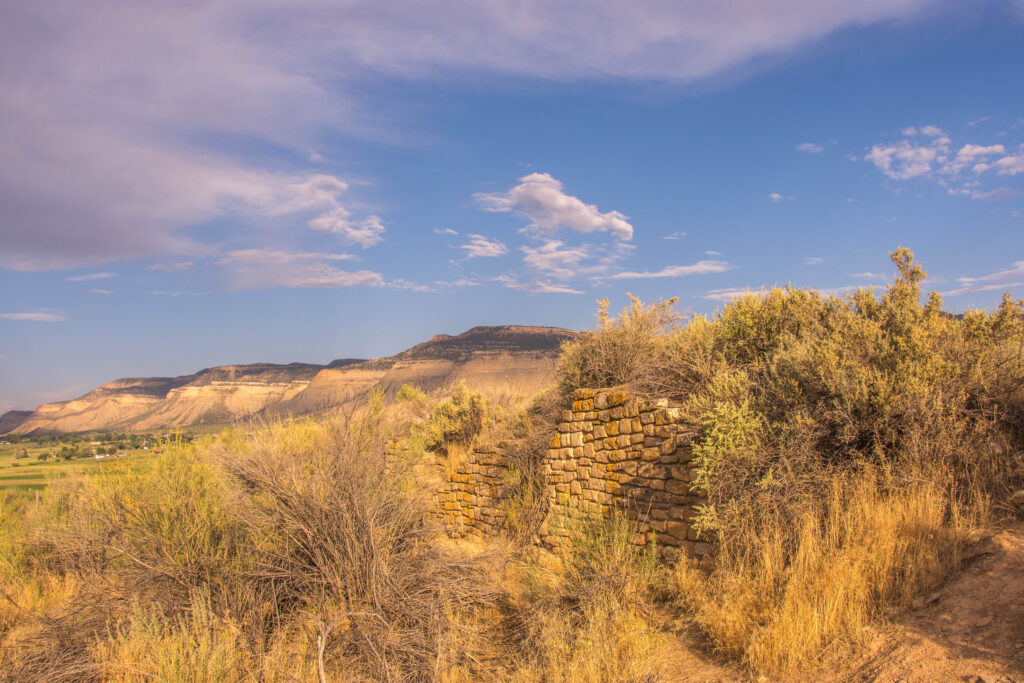 YUCCA HOUSE NATIONAL MONUMENT
Yucca House National Monument is an un-excavated pueblo in Southwestern Colorado, about 8 miles from Cortez. This archeological site preserves an important community center for the Ancestral Puebloan people from AD 1150-1300. It has been protected as a national monument since 1919 and has remained largely untouched. 
Don't Miss:
Witnessing an un-excavated archaeological site offers a rare look at what an ancient terrain looks like that has been untouched by modern life. Teach your kids about archeological excavation and see what your imaginations dig up!
Stay + Explore:
There are no facilities and the monument is surrounded by private land. No camping or pets are allowed; however, you are welcome to walk around and explore the site in the stunning area of the Montezuma Valley.