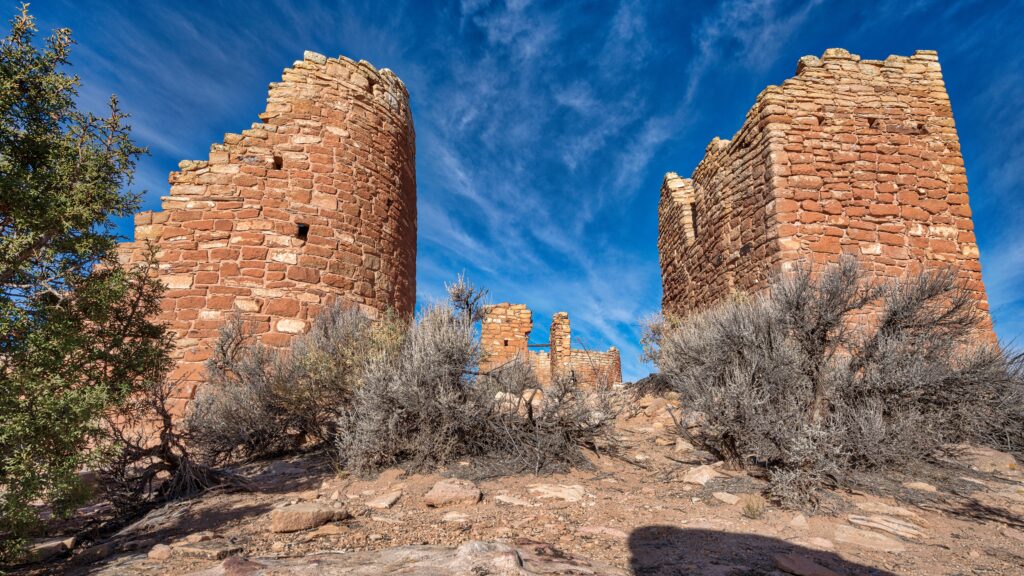 HOVENWEEP NATIONAL MONUMENT
Hovenweep National Monument in Southwest Colorado, near Cortez and close to the Four Corners area, protects a twenty-mile stretch of six prehistoric Puebloan villages along mesa tops and canyons. Dating back between 600 AD to 1300 AD, you will find multi-story towers built on canyon rims and boulders that housed thousands of Ancestral Puebloan people. This is truly a marvel of preserved human innovation, that we are fortunate to be able to explore through our national monument structure.
Don't Miss:
Hovenweep National Monument was certified as the 17th International Dark Sky Park in 2014. Stargazing is not to be missed here, as you may be able to see up to 15,000 stars throughout the night (compared to 500 stars in most urban areas). Rangers host stargazing programs in the spring and summer, but visitors are welcome to explore the night sky from the visitor parking lot and campground at any time of year. There is truly nothing like it.
Stay + Explore:
Start at the Visitor Center to orient yourself and grab a map. There are no tours given, and sometimes roads are impassable, so you'll want to find out conditions before you venture out. From the visitor center, you can start in Little Ruin Canyon and explore Square Tower Group's circular towers, pictographs, kivas and more. Those looking to camp will find a small first come, first served campground open all year.