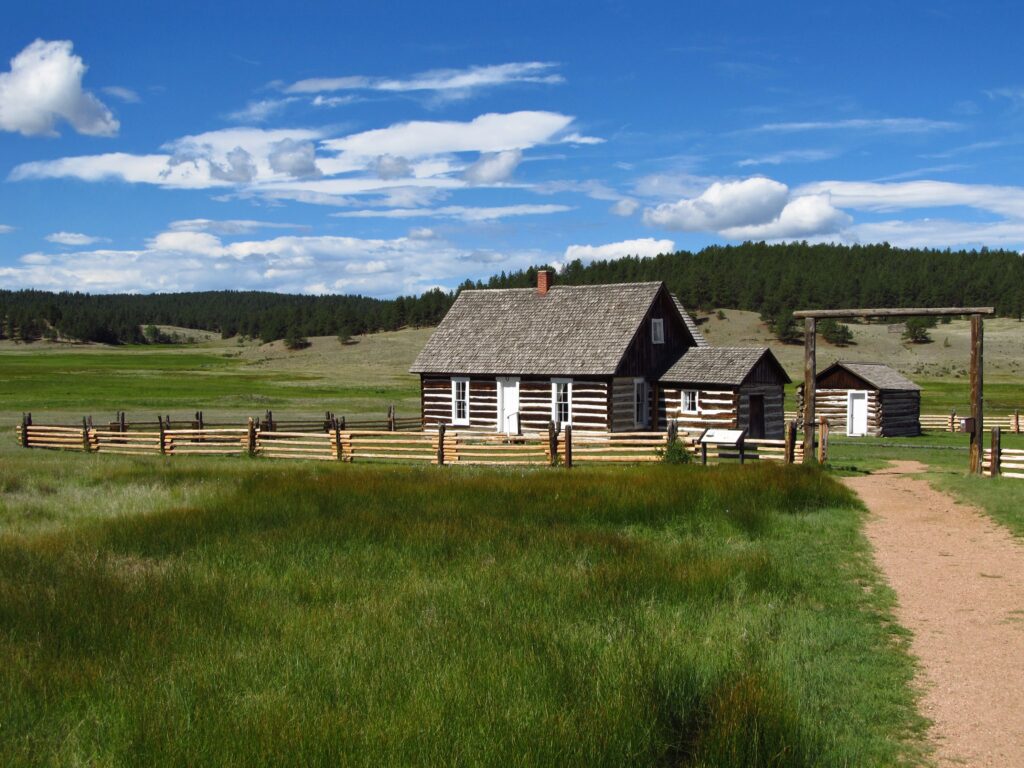 FLORISSANT FOSSIL BEDS NATIONAL MONUMENT
Millions of years ago, a series of volcanic eruptions sent lava and ash coursing through the Florissant Valley, fossilizing insects and petrifying redwoods. This created one of the richest and most diverse fossil deposits in the world. At Florissant Fossil Beds National Monument, you can walk among petrified redwood stumps up to 14 feet wide and see thousands of fossils of insects and plants. This is a true gem that highlights the importance of preserving public spaces for people to both enjoy the outdoors and learn about the earth's history. 
Don't Miss:
The Monument boasts some incredible stargazing at night, where it is possible to see the Milky Way, other galaxies, planets, comets and more! Seeing this many stars is hard to find in our modern world and Coloradans are lucky to have it in our backyard. Park in the Hornbek Homestead parking lot for a great viewing spot. Or attend the Night Sky Program at the Visitor Center for a fee. You'll be guided by the Colorado Springs Astronomical Society to a viewing area that includes telescopes and laser pointers. 
Stay + Explore:
There are three fossil trails you can meander through on a self-guided hike: Ponderosa Loop, Petrified Forest Loop and the Geologic Trail. The Monument also has 14 miles of nature trails if you're looking for a more adventurous day in our beautiful mountains.