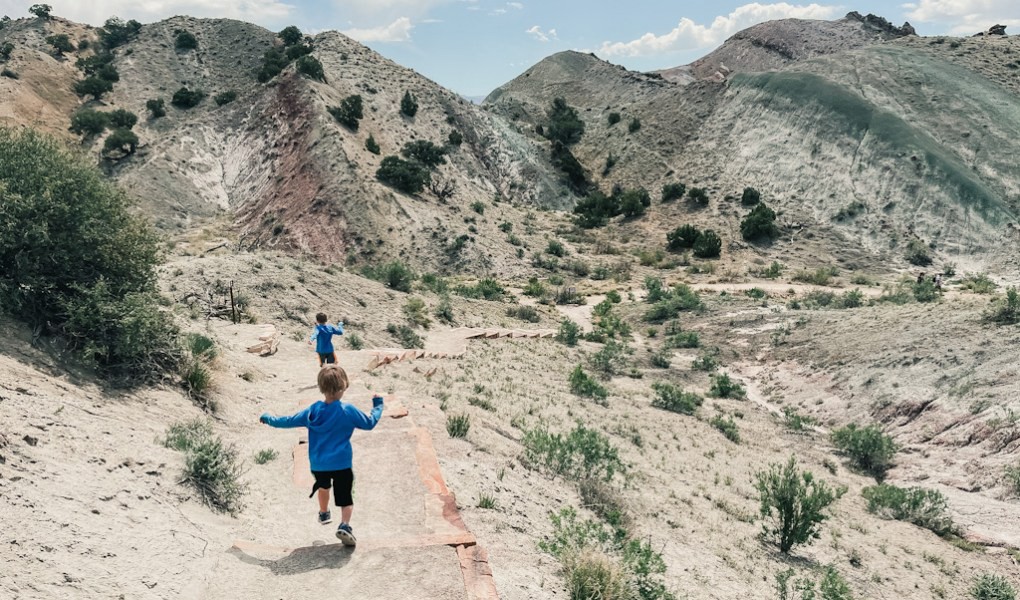 DINOSAUR NATIONAL MONUMENT
Located in the northwestern edge of Colorado, Dinosaur National Monument is a 200,000 acre river corridor. The Yampa and Green rivers flow here, creating some of the most coveted whitewater rafting in the country. (Fun fact: Colorado's whitewater rafting industry started here.) Come here for incredible recreation, explore over 1,500 dinosaur bones or view 1,000 year old petroglyphs and pictographs left by the Fremont people. There is no shortage of things to do and see here. 
Don't Miss:
The Quarry Exhibit Hall is where you can find incredible dinosaur bones, including Allosaurus, Apatosaurus, Diplodocus and Stegosaurus. Your kids (and you) will love getting to touch some of the real dinosaur fossils! 
Stay + Explore:
Whitewater rafting down the Yampa rivers' Class III-IV waters is a thrill! Several outfitters offer tours or you can get a permit through a lottery system- availability is limited, though, so you'll need to plan ahead. The Monument also offers hiking, biking, camping, and backpacking.