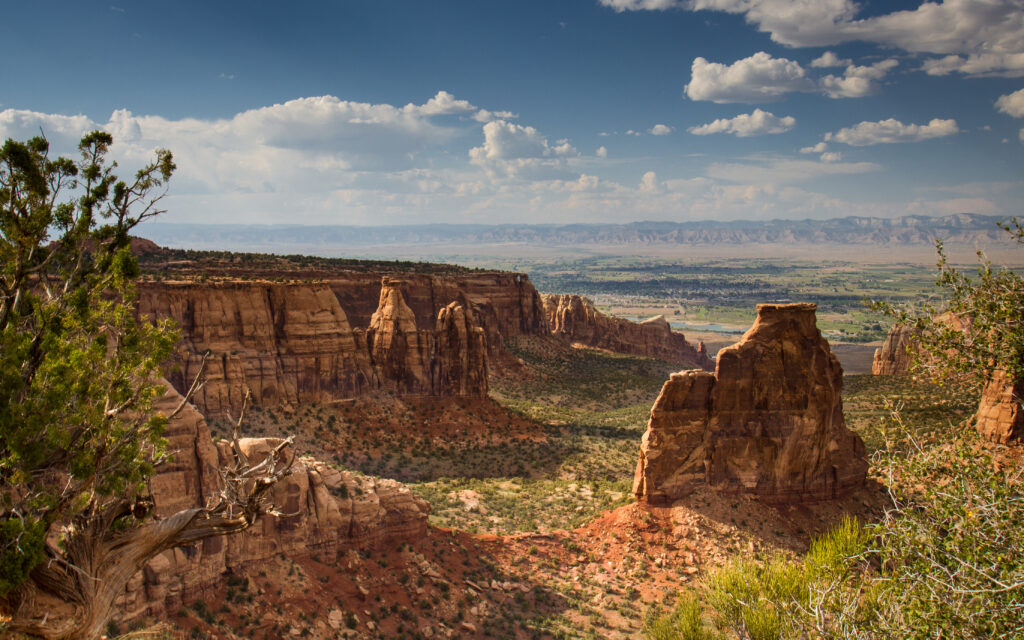 COLORADO NATIONAL MONUMENT
The Colorado National Monument is located west of Grand Junction and encompasses 32 square miles of wild country, made up of six distinctive canyons. Tourists from all over the US flock here for the amazing hiking, road and mountain biking, climbing or even to just experience the scenic 23 mile drive between Grand Junction and Fruita. Nicknamed by road bikers as "Tour of the Moon," Rim Rock Drive reminds us why we live in Colorado, as our unique landscapes can transport us into another world.
Don't Miss:
Independence Monument is the tallest freestanding formation and it's most iconic landmark, boasting 450 feet and is beloved by rock climbers. To get there, drive to the Independence Monument view pullout off Rim Rock Drive; hike the 1-mile loop from Otto's Trail; or brave the 12 mile round trip hike to the Independence Monument base. 
Stay + Explore:
For mountain bikers, the Monument offers Lunch Loops Trails, an advanced trail system, including designated mountain bike only trails open to downhill travel. Lunch Loop Bike Park is a great place for your kids to explore- this spot is more family-friendly. For amazing views above the canyons, hikers should explore Upper Liberty Cap Trail, a 5 mile path across Monument Mesa. Those wanting a backcountry experience will appreciate the 13 miles of trails that extend far into the Monument.