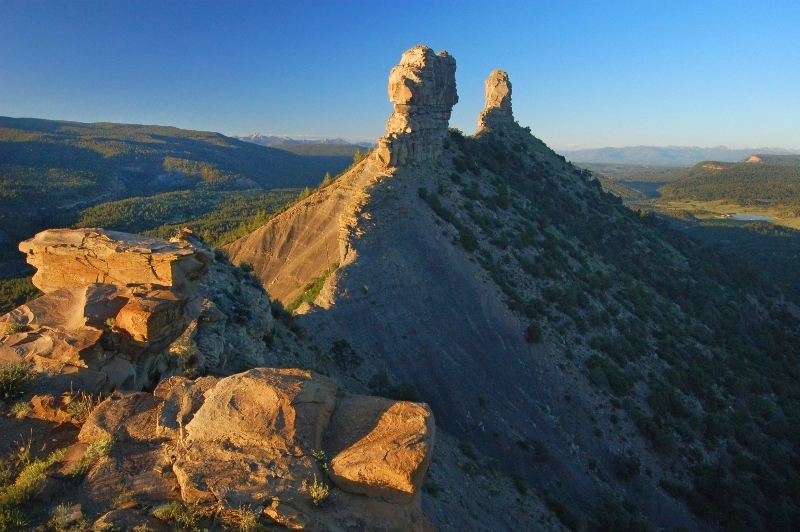 CHIMNEY ROCK NATIONAL MONUMENT
Located in Southwest Colorado in the San Juan National Forest, Chimney Rock National Monument covers 7 square miles of archeological structures and artifacts, preserving 200 homes and ceremonial buildings of the Ancestral Puebloans of the Chacon Canyon from 1,000 years ago. 
Don't Miss:
The hike to the top of Chimney Rock is just about a half mile, climbing 200 feet to an elevation of just over 7,000 feet. At the top of this short hike, you'll find amazing 360 degree views of both Colorado and New Mexico. 
Stay + Explore:
Both guided and self-guided tours are offered and highly recommended on the lower Mesa Village and upper Great House Pueblo trails. Witness breathtaking views and dramatic geology of Chimney Rock set against the Ponderosa Pine forest and plains.