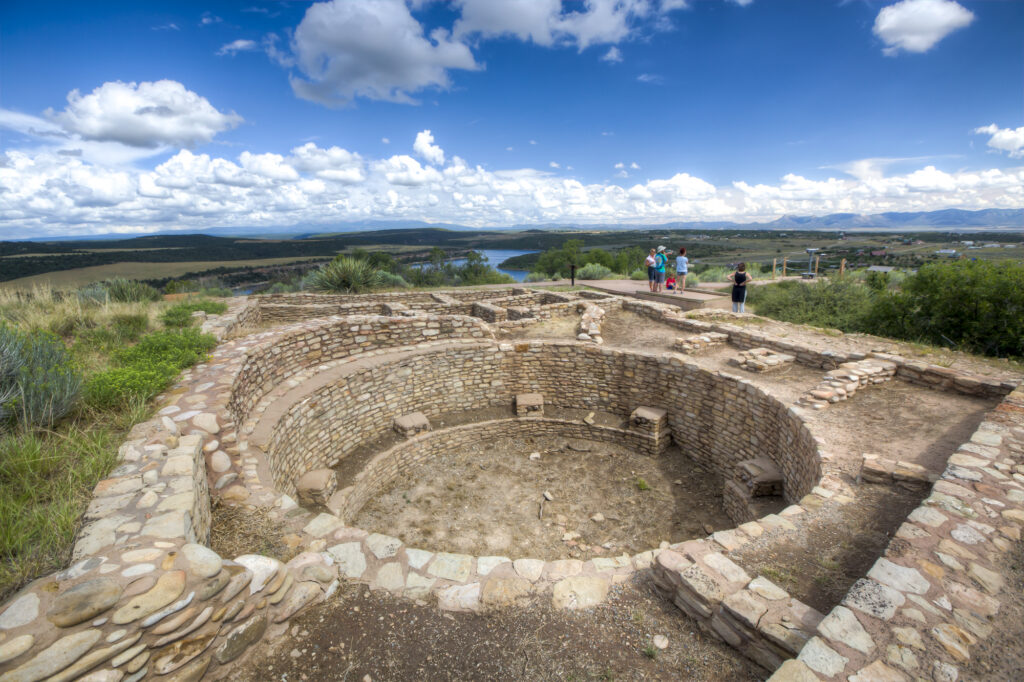 CANYONS OF THE ANCIENTS NATIONAL MONUMENT
Located near the Four Corners region of southwest Colorado, the Canyons of the Ancients National Monument encompasses 176,000 acres of stunning high desert. This impressive monument contains the highest known archaeological site density in the US, of well-preserved native cultures including villages, great kivas, shrines, petroglyphs, dwellings, sweat lodges and many other amazing elements of human history. In fact, there are more than 6,350 documented sites, but as many as 30,000 total sites throughout the national monument! Needless to say, there is a lot to explore here.
Don't Miss:
The Lowry Pueblo is the most popular site, for good reason. Visit a well preserved 40-room dwelling, including 8 different kivas. There is also a picnic area and restroom nearby, much appreciated by families. You can see another great landmark here, as well- the Great Kiva, which was constructed underground around 1100 AD for religious celebrations and worship. 
Stay + Explore:
This is a great place for kids and adults alike to learn about how ancient civilizations lived, all while exploring the great outdoors we cherish. Make sure to start at the Canyons of the Ancients Visitors Center to grab a map, speak with staff about the best places to see and learn the conditions before you go. Most roads aren't paved in the Monument and they can be rough- make sure your vehicle is reliable. The park is quite large, so be sure to set aside at least a day, if not two, to explore. Hiking, biking and horseback riding (in some areas) are all welcome, and while there is no official campground you can camp in most areas.