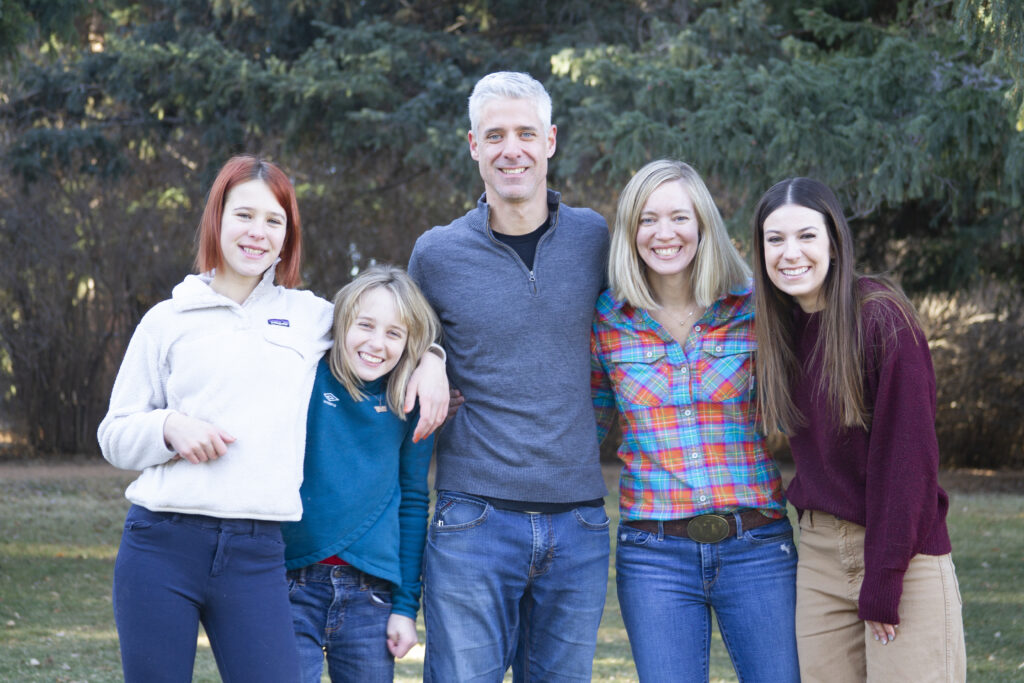 I was looking forward to Thanksgiving. Well, kind of. Being the modern family that we are, one of our daughters lives with us 100% of the time. Our middle little lady lives with us 50% of the time. And our youngest is with us about 80% of the time. This year, two of our gals were going to be at other parent's homes for Thanksgiving, and while I miss them terribly when they are away – I was looking forward to a break. 
The break I had been envisioning was going to be a mix of health spa, adventure expedition, and all-you-can-eat buffet. The break I experienced was slightly different – more of the oh-my-god-I-can't-get-out-of-bed, rage-texting, mental breakdown variety.
It started out okay, a couple of days of spin classes, catching up on work items, and a non-traditional Thanksgiving dinner. Somewhere in between packing up to backcountry ski and finally reading the book I started weeks ago, the wheels came off the bus. Hard.
When I was little and thought about mental health, I thought about a vacant Jack Nicholson in "One Flew Over the Cuckoo's Nest", replete with mouth guard and drool bib. It's still something we don't talk about now – EVEN NOW – when women around the world are pushing themselves through marathon after marathon, with no end in sight. For me, my mental health struggles arrived in a dust up with my Type A husband about where bowls go in the kitchen cabinets, and ended with me scraping myself out of bed after 48 hours of oscillating between blankly staring at the ceiling and blankly staring at Netflix.
I'm not okay. And it's okay. We don't have to be okay – because none of what we are experiencing at the moment is okay.
I joke around that the only things that are keeping me together these days are exercise and trails. Places I can go and listen to music in my earbuds much too loudly for my geriatric ears – and be alone. I am never, ever, ever, ever, ever alone anymore. I can work from home while my husband can not – and at least five days a week some combination of the girls are home. With me. Asking questions. Interrupting my Zoom meetings. Demanding food (how DARE they ask me for chicken nuggets!? Do they not know how the oven works?!??!). Logging WAY too much time on social media apps and games. Asking questions about math or writing research papers. Oh, and did I mention I work full time? And apparently now I'm a part time teacher. And therapist. And recreational director. And housekeeper. And chef.
I'm not okay. And it's okay.
There are other stressors we are all undoubtedly feeling as well. That makes us not okay. COVID sickness, missing family and friends, missing travel, missing schedules and routines and structure – and for me the unfortunate joys that come with aging as a woman. It all sucks, and we are not okay. And I'm done pretending to be.
What I'm not done doing is sticking up for my kids, for my family, for my friends, for the blessed parks, trails, playgrounds, mountain summits and deep lakes that provide me snippets of what sanity felt like. The quiet reminders that everything will indeed – someday – be okay. That I won't have to push on like this forever.
Until then, I'm going to do a better job of taking care of myself. I hope you all will, as well. Get sleep. Eat well. Get exercise. Set boundaries. Go outside. Walk around the park. Ride your bike. Go for a ski. Leave the children with your partner, a neighbor, a masked babysitter, with a device. Whatever you need to do – to find some time for YOU. Just do your best – that is enough. You are enough.