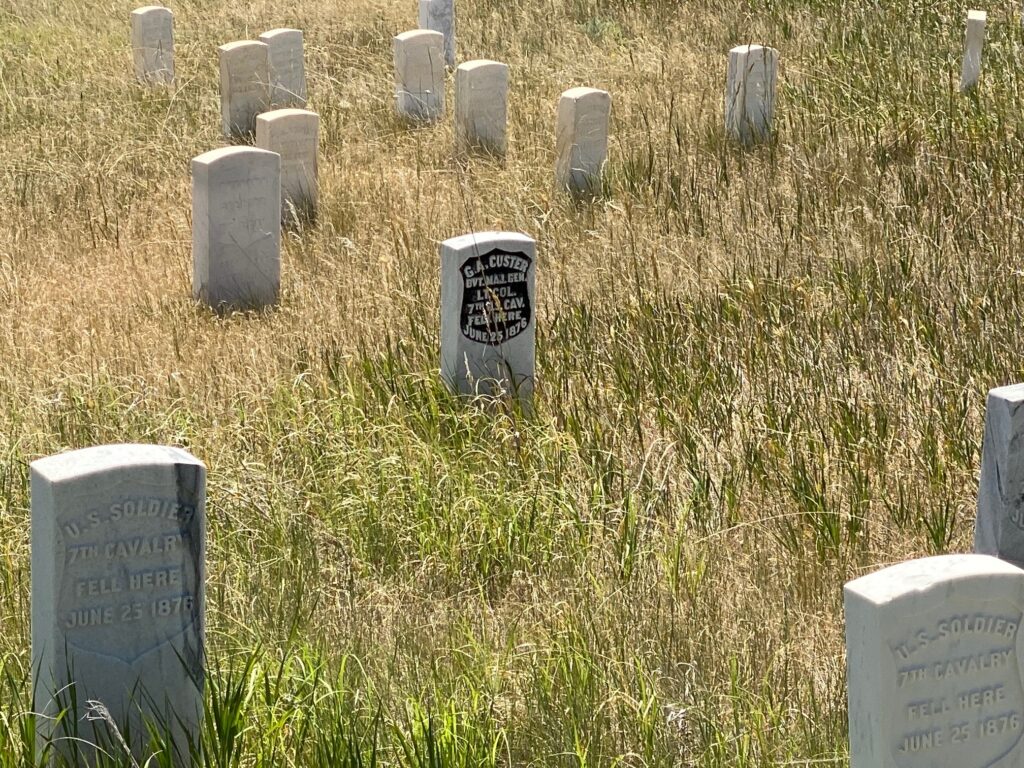 LITTLE BIGHORN BATTLEFIELD
In 1876, the 7th Regiment of the US Cavalry clashed with the Lakota Sioux, Northern Cheyanne, and Arapaho tribes as the United States government continued their quest to seize western lands and force Native Americans onto reservations speckled throughout the west. The battles that ensued along the valleys and ridges of the Little Bighorn River was a major win for the Indigenous people, fighting to retain their culture and way of life.
Don't Miss…
Tune into the radio tour and experience each battle, and learn more about warfare strategy and interesting anecdotes as you stroll the Deep Ravine trail. Spend a little extra time in the stunning Indian Memorial, and stop along all of the signs during the driving tour to the Reno-Benteen Defense Site.
Stay + Explore…
Billings is centrally located to both Pompeys Pillar and Little BIghorn Battlefield. Splurge on a room at the Northern Hotel in downtown BIllings and hit up the Reef Water Park to cool off with the kids. If camping under the stars is more your speed, Grandview Campground is just 15 minutes from Little Bighorn with comfortable amenities. Grab a slice of apple pie or one of their "world famous" cinnamon rolls at Stella's Kitchen & Bakery in Billings to fuel up for exploring!